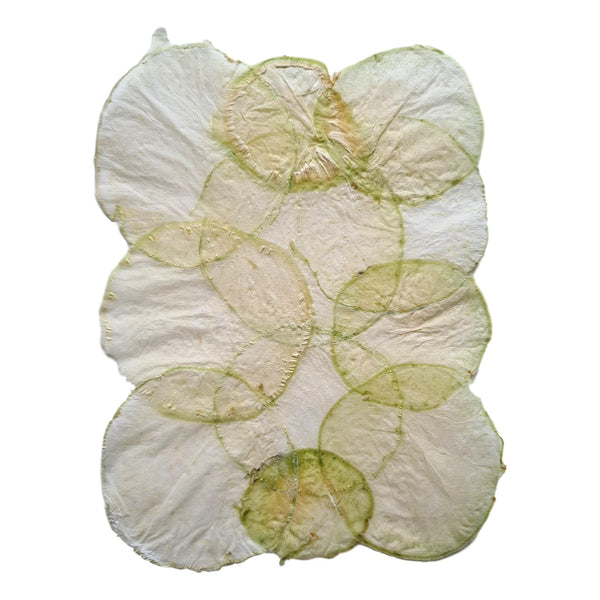 PAPYRUS: Kohlrabi
Regular price
$301.00
Sale price
$151.00
---
Thinner than wafer thin, weirder than weird. 
These unusual "papyrus" papers are made from interwoven strips of fruits or vegetables and formed without adhesive into a sheet using a secret method. 
Uses:  Mixed media, collage, runner stamping, framing, lampshade making and interior design.
We have found that the best way to show these is hung in a window in a two sided glass frame.
Lemon Papyrus in a two sided glass frame
These are not lightfast and will fade over time especially if exposed to direcr sunlight however this merely turns something beautiful and unusual into something even more beautiful and more unusual.

Photographs have been taken in natural light and on a lightbox. 
Size: 16 x 20 cm, 6 1/2 x 8 inches (approx)
Care must be taken not to allow moisture to ingress otherwise these will fall to bits.