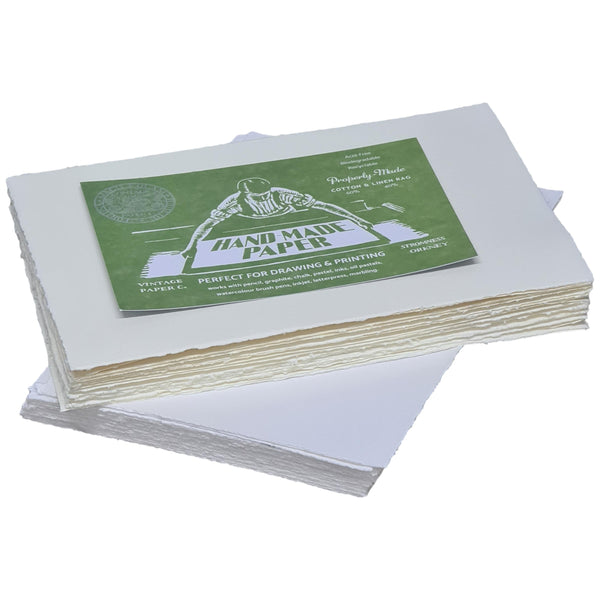 VPCo Handmade: Vintage White Pack Small
Handmade paper for printmaking & drawing.
32 sheet pack of Properly Made paper
Weight: 220gsm
Colour: Vintage White
Sheet Size: 8½ x 6 inches, 215 x 150mm, 4 deckled edges
Pack: 32 sheets
VPCO Handmader is a European paper made for us and for people like us who need a high quality multi-purpose paper at reasonable prices.
Properly made using just cotton and linen rag fibres, VPCo Handmade is a characterful and robust paper perfect for general use in the following areas:

PRINTMAKING
Letterpress, screen printing, digital, marbling and more.
DRAWING
Inks, pens, pencil, paint. watercolour brush pens, oil pastels, Conte, graphite, chalk
All VPCo Handmade is acid-free with no grain direction. 
Shipping
UK £5.50
USA £16.50 $20 (approx)
EU - £12 €14 (approx)