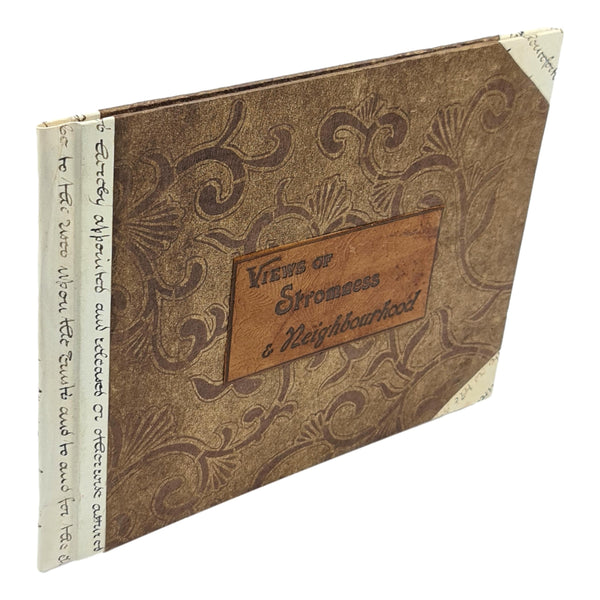 Stromness & Neighbourhood - 90/200
Discover an insight into the past with a high quality reprint of a rare 1897 photograph album featuring 16 high-quality black and white images of Stromness and surrounding areas of interest.
This is one of a limited edition of 200 bindings - each one numbered and hand-bound in a unique combination of hand printed paper, leather or vellum.
COVER - Hand printed
SPINE & CORNERS - Goatskin leather
SIZE - 9 x 6¾ inches, 230 x 170 mm
COVER LABEL: Letterpress, hand printed
BAG - This book is supplied in a hand printed cotton bag with hand printed VPCo logo.
Every book in this series of 200 has a unique combination of hand printed cover with a vellum parchment or leather spine and corners. No two are the same.
HANDMADE IN ORKNEY