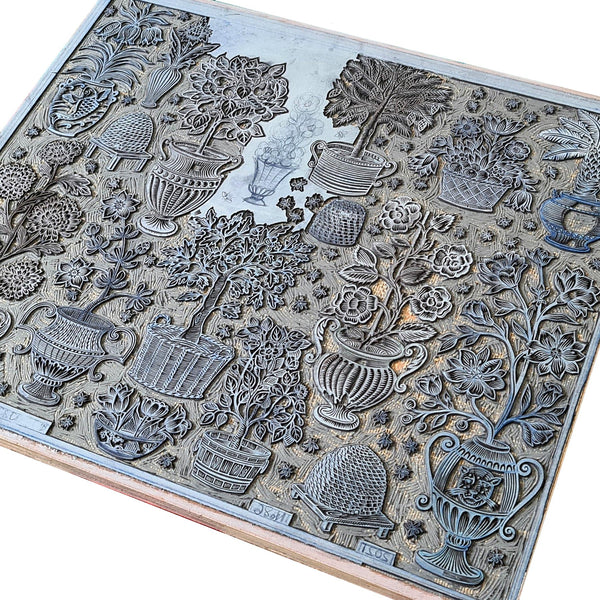 ALPS: Garden Ornaments No.87
Garden ornaments, plants, beehives and insects over a floral print.
Suitable for bookbinding, box making, picture framing, furniture decoration and the general paper crafts.
Print: A two colour lino relief print over a floral print.
The second photograph shows the lino block used to create this print during the carving process, almost complete.
Relief printing is where a printing block or plate has ink applied to its non-recessed surface which is brought into contact with paper. When pressure is applied, the non-recessed surface will leave ink on the paper, whereas the recessed areas will not. 
Printing Blocks: No.87 & No.53 (background) hand carved lino.
Lino print No.87 on a handmade journal
Size: 16 x 10½ inches, 410 x 265 mm (approx).
Paper: Handmade antique linen rag from the 17th/18th century with English text.
Published: December 2022.
Qty Available At Publication: 10
Made By: J&J Jeffery.
PRINTED BY HAND IN SCOTLAND
Issued in December 2022.