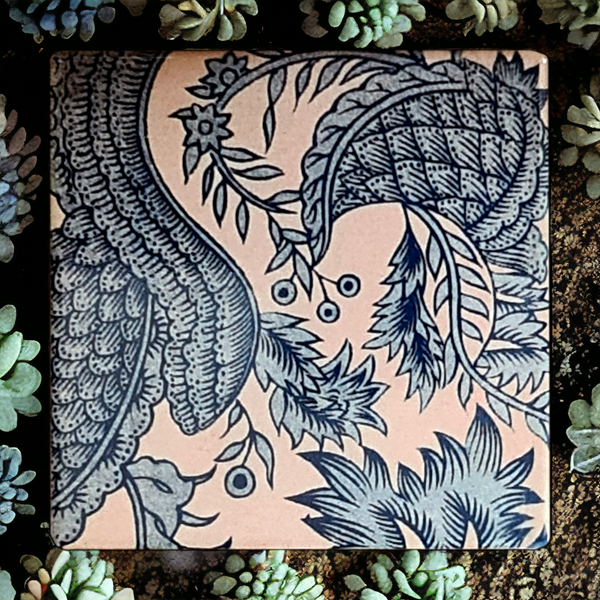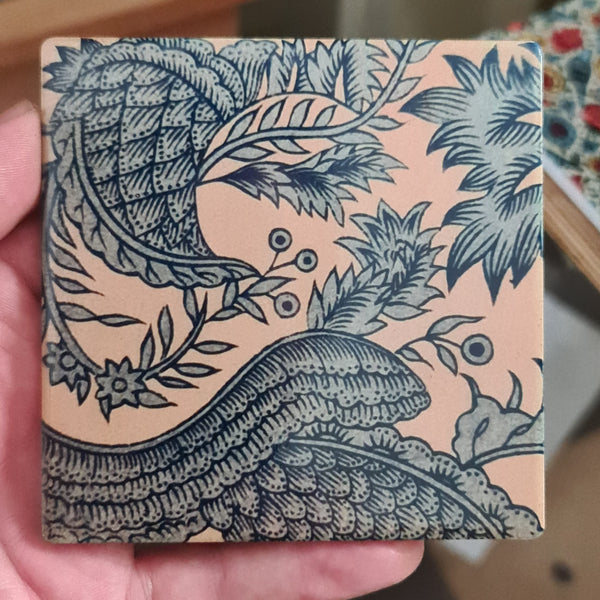 Hana Fukusa Blue Wave
PRE-ORDER - deliveries commence SEPTEMBER
Hana Fukusa Blue Wave
Hana fukusa is an 19th century Japanese publication held in our archive. Yamada Naosaburo was the printer and editor. It contains designs and illustrations based on Indonesian art, including batik, which in the 18th century had been introduced in Japan by the Dutch and had a distinct influence on Japanese art, in particular on textile design. 
Our tiles are printed individually in our Stromness workshop which means that the placement of each print on the tile can vary slightly.
These are crafted using a combination of traditional and contemporary technologies to ensure character of design with a flawless, durable surface compatible with the demands of modern living.
Our tiles are perfect for day to day use in the home as wall coverings (choose plain backing) or drinks coasters (choose cork backing).
Each tile measures 4 x 4 inches (10 x 10 cm) square and are ¼ inch thick. 
Please note that these are made to order - normally shipped within 7 days.