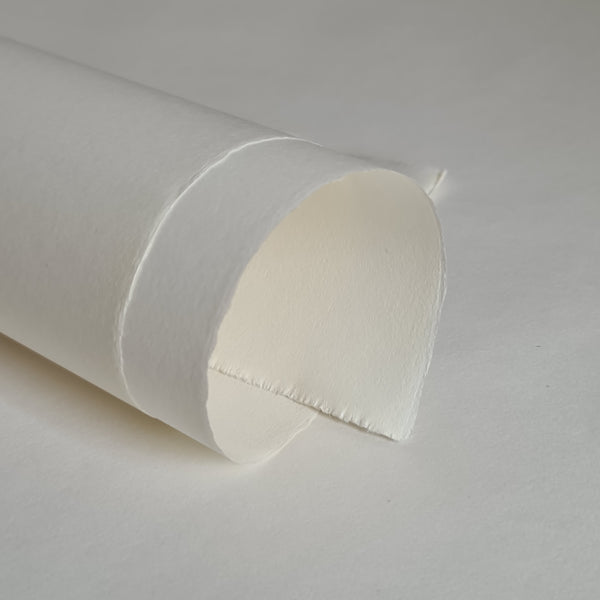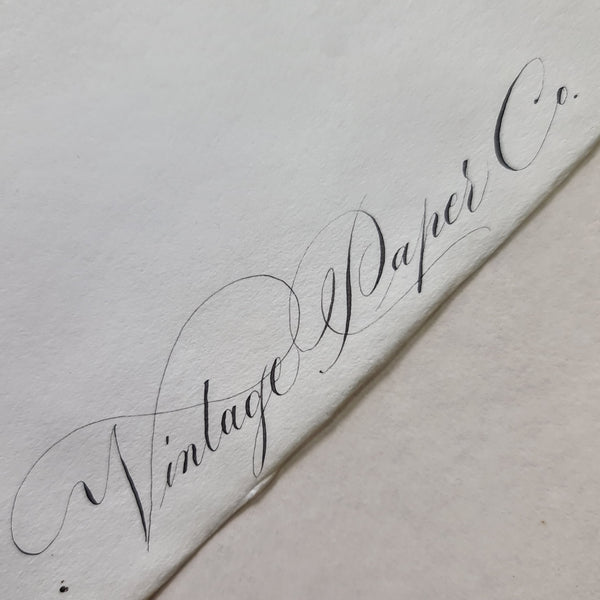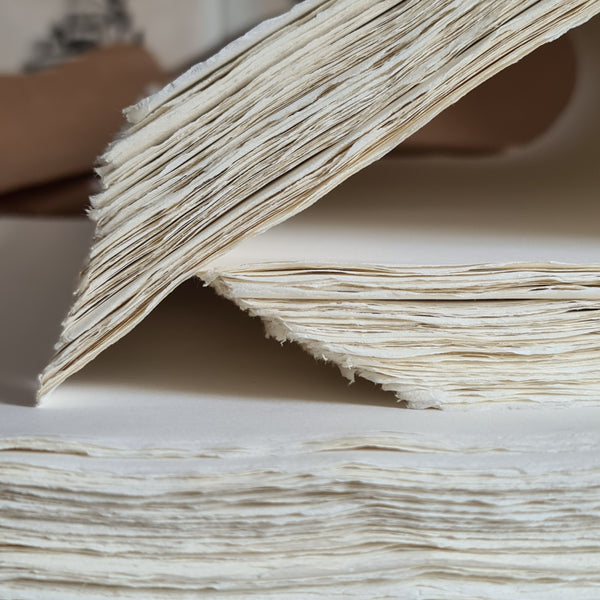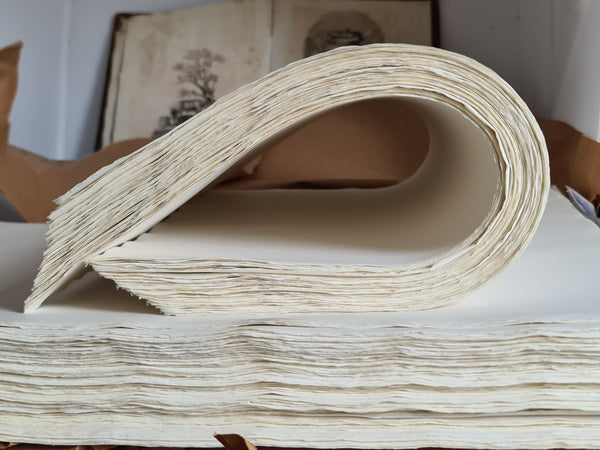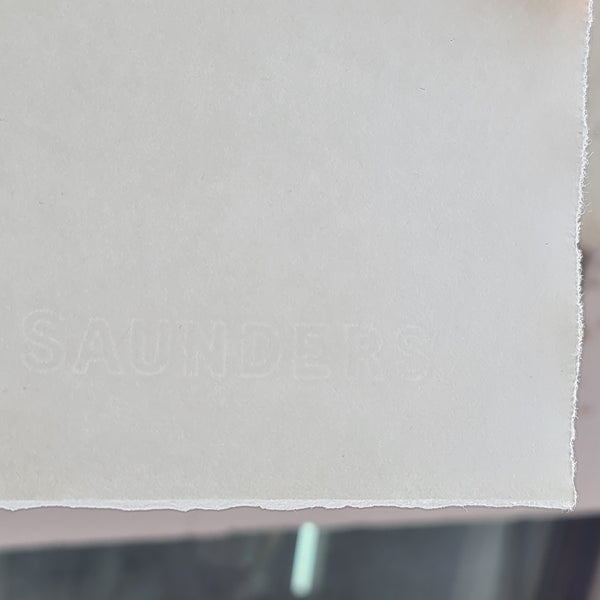 ANTIQUE: T.H. Saunders Imitation Vellum
A heavy text-weight, imitation parchment paper; perfect for calligraphy and botanical watercolour. 
Sold in 10 sheet packs
This beautiful paper is typical of its time - perfect for fine-art, calligraphy, botanical watercolour, writing, drawing, bookbinding and printmaking. 
This is Imitation Parchment, perfect for calligraphy and botanical watercolour.
Imitation Parchment is a type of paper invented in the 1800s as an affordable alternative to real animal parchment/vellum to be used for legal documents, share certificates etc.
The process used top quality linen fibres beaten for a long time which creates a translucent sheet. At the end of the beating process a small amount of cotton was added to give a warm, soft white colour.
This paper is very smooth and crisp with an impressive rattle and surface sized with gelatine making it extremely receptive to wet media including paints and inks.
This paper is mould-made - a mechanised process which duplicates some of the characteristics found in handmade paper but with the benefit of improved speed, and greater sheet to sheet consistency 
We do not know precisely when this paper was made other than it being between 1959 - 1980s.
SOLD IN PACKS OF 10 SHEETS
Colour: Natural White
Size: 20⅜ x 16 inches, 515 x 410 mm, Large Post.
Grain Direction: Long
Weight: 123gsm
Surface: Wove, Hot Pressed (very smooth)
Watermarks: TH SAUNDERS (in bottom right hand corner)
Deckles: To all four edges. 
Condition: Perfect
Uses: Paints, inks, writing, calligraphy, drawing, pencil, bookbinding, relief print, screen printing, marbling, 
10 sheet packs are sent rolled in a strong postal tube. Sample sheets are sent folded in an envelope. 
HISTORY
Made by one of the most important British papermakers, Thomas Harry Saunders (1813 - 1870) who started a career in paper-making while in his twenties, becoming partner in a paper mill in 1840. 
T. H. Saunders, was especially known for his light and shade watermarks, created for various exhibitions in the 1800s, for bank notes and postage stamps for customers in Europe, the British Empire and South America.
A light and shade watermark created the 1876 Great Exhibition in Philadelphia
After Saunders' death in 1870, the paper business continued at various mills along the River Darent. At some point, Wookey Hole Mill purchased the rights to produce TH Saunders paper. Those rights came to St Cuthberts Mill in 1959, with TH Saunders rebranded as Saunders Waterford in the 1980s.
Given the importance of Saunders' contribution to British papermaking, there are very few, if any records of the day to day running of his papermaking business - it is suspected that the records and archives were destroyed in the 1980s, 
---