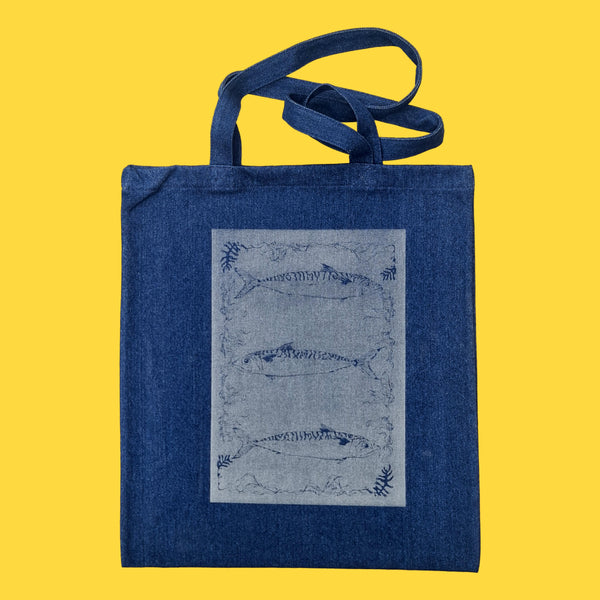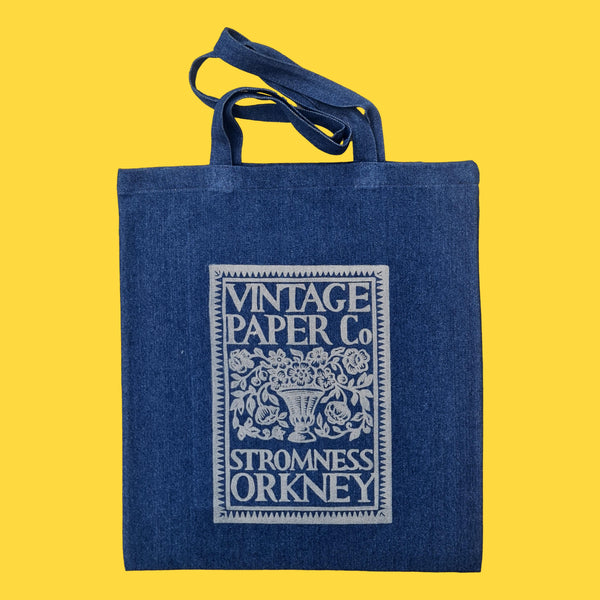 VPCo Stromness Mackerel Denim Bag
A premium quality 9oz denim bag printed by hand in our Stromness workshop.
Our denim bags are printed on our turn of the 20th century GEM proofing press in exactly the same way as our decorative papers - ink and lots of pressure!
These bags have been printed on both sides - one in our well loved Vintage Flowers pattern and our floral logo on the other side. We have used a premium ink normally reserved for our papers - an oil based, metallic silver colour which sits beautifully on the soft indigo denim material.
Please note that this is a thick, heavy bag which affects the cost of shipping, especially overseas. 
Dyed traditional indigo blue colour this bag is sure to catch the eye!
Size: 15 x 17 inches, 38 x 43 cm,  with 12 inch 30cm long handles.

Care: Clean on a cool wash. The bag will likely shrink very slightly after the first wash.