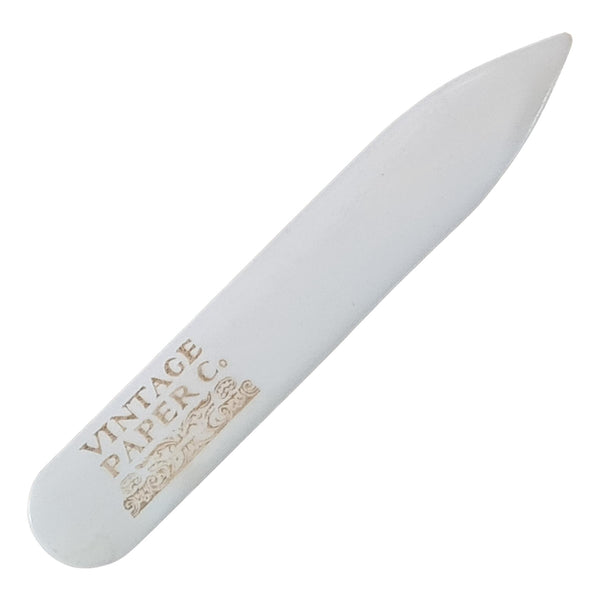 Bone Folder - VPCo 13cm 5"
This is our best selling bone folder. Brilliant for almost all weights of paper. These are carved by hand and so no single folder is exactly the same. 
Made of ox bone
5"/130mm long and 20mm wide
One pointed end and one rounded end.
Scoring, folding, creasing, burnishing.
The size means it fits nicely in the hand giving you good control and the width gives it excellent strength when tackling most weights of paper from text weight through to heavyweight watercolour and printmaking paper.