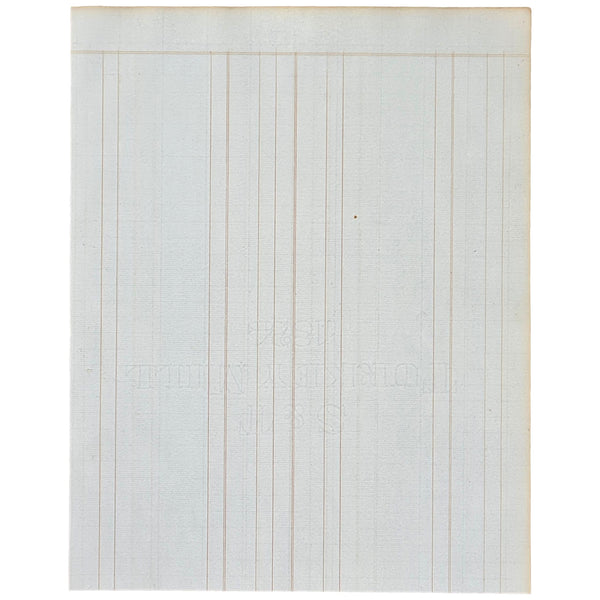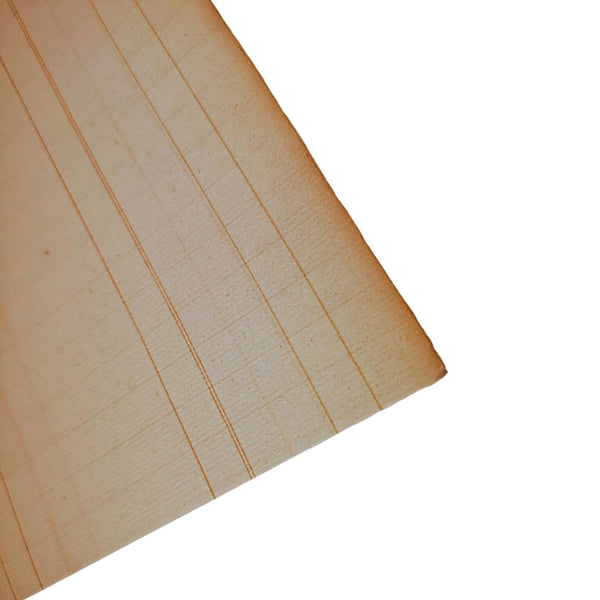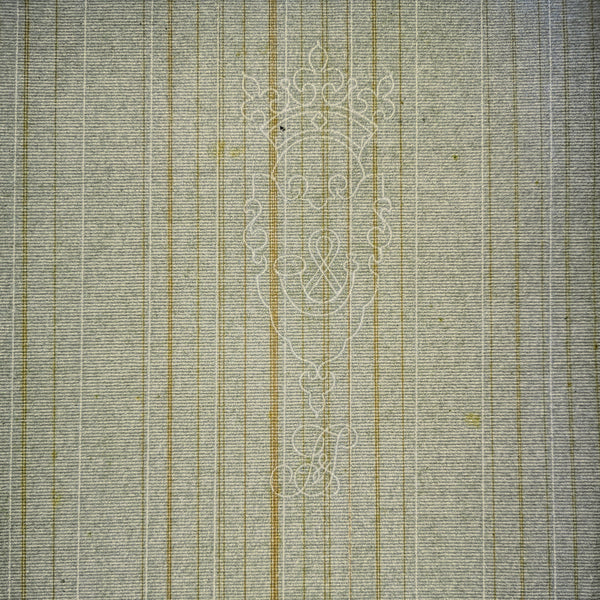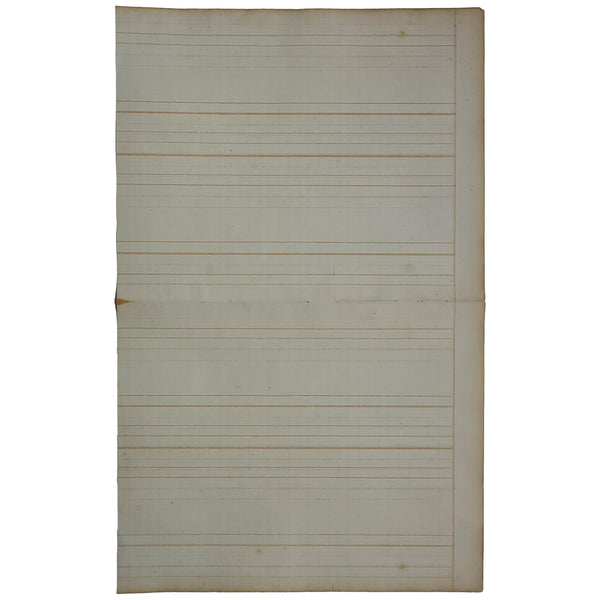 ANTIQUE: Smith & Towns 1824 - Printed Posthorn Ledger paper
Paper from an irredeemably unused broken ledger book. 
Made at Turkey Mill in Keighley, West Yorkshire in 1824 by papermakers Smith & Towns.
Handmade from linen rag and gelatine sized, these will be very hard-wearing and will accept print, watercolour and inks.   
DESCRIPTION:
Sheets of Large Post, lightly blued (faded) hand-made paper, modern laid.
Trimmed to 15 5/8 x 20" after machine ruling (sepia).
Landscape format, fly-folded to 15 5/8" x 10" for binding.
Left half of sheet carries countermark: S & T // TURKEY MILL // 1824.
Right hand half has watermark of post horn in a crowned shield with stylised S & M cypher beneath.
HISTORY:
In 1822, John and Joseph Town persuaded their father, a wealthy yeoman butcher, to pay for a new paper mill to be built for them to run.
John Town (senior) did so, but on the understanding that they would take their brother-in-law, John Smith - a paper-maker of high standing - into partnership with them.
Instead of building a new mill, John Smith (senior) bought a disused worsted
cloth mill and had it converted to offices, then built a new paper mill beside it.
Thus, Goose Eye Mill became Turkey Mill, on the North Beck of the river Worth, just west of Keighley in Yorkshire.
The business was called Smith and Towns.
In 1824, John Town (senior) and his wife, Ann, died within just 10 days of each other: Ann first of a malignant fever, John next, from septicæmia from an infected foot injury.
The Mill was left to the two brothers (still in their early 20's) with John Smith staying-on to guide them.
The business did well, but there must have been some sort of falling-out, because in 1831 John Smith set-up two rival mills, Sunnydale Mill and Morton Mill, just 5 miles away, where he installed the relatively new technology paper-making machines.
Turkey Mill carried on making paper by hand until 1835 when they too installed a 60" Fourdrinier paper-making machine. but in the title of J & J Town.
Sizes -
SMALL - 315 x 250 mm, 12 1/4 x 9 3/4 inch (approximately. This is a trimmed half sheet)
LARGE -  510  x 320 mm, 20 x 12 1/2 inches (approximately. A trimmed full sheet)
Weight - Approximately 98 gsm
Surface - Modern Laid (7/8ths of an inch apart)
Information provided with thanks by Stephen Hill - paper historian.
PLEASE NOTE THAT THIS PAPER IS SHOWING SIGNS OF AGE INCLUDING FOXING etc.