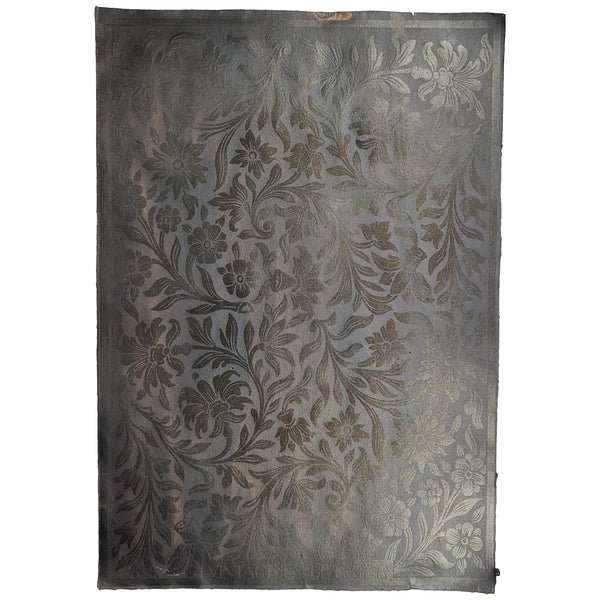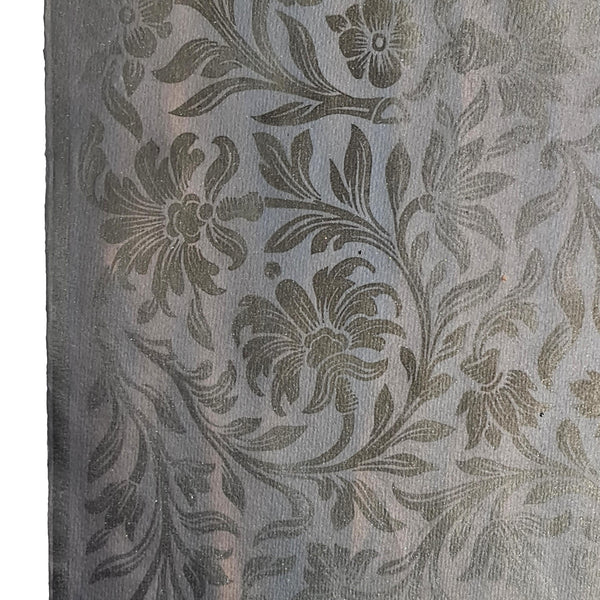 Vintage Floral Print - Black Walnut
Vintage Floral - c18th style floral print in black
Suitable for bookbinding, box making, picture framing, furniture decoration and the general paper crafts.
Print: A two process print; relief printed in black over a hand painted walnut background.
Relief printing is where a printing block or plate has ink applied to its non-recessed surface, is brought into contact with paper. When pressure is applied, the non-recessed surface will leave ink on the paper, whereas the recessed areas will not. 
Size: 18¼ x 11¼ inches, 460 x 290 mm
Block: Polymer
Paper: VPCo Handmade Paper; 120gsm, 60% cotton 40% linen, acid-free, no grain direction.
Ink: Oil
Surface: Studio made natural walnut dye paste ink
Press: Early 1900s Gem Proof Press.
Published: July 2022
Qty Available At Publication: 14
Made By: William McCracken
PRINTED BY HAND

 

IN SCOTLAND