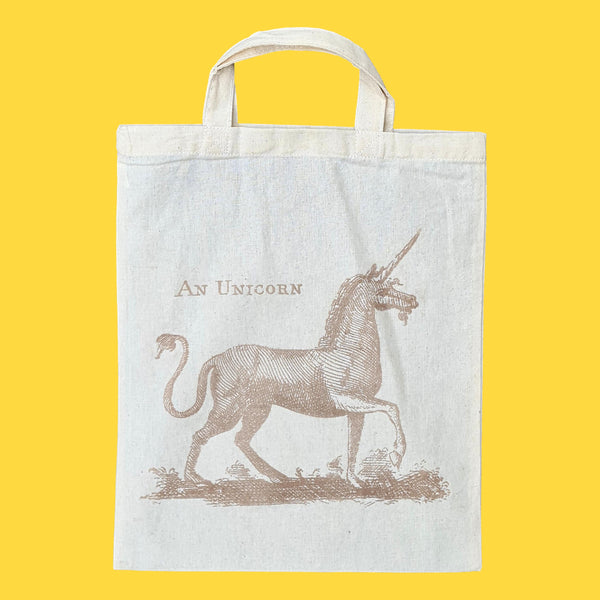 VPCo An Unicorn Book Bag
This print is a charming illustration of a unicorn from the 1790s taken from a book of all animals known and suspected to be know at the time of publication which included this handsome beast, dragons, and other mythical creatures.
Great every day cotton bag printed by hand in our Stromness workshop.
Our cotton and denim bags are printed on our turn of the 20th century GEM proofing press in exactly the same way as our decorative papers - ink and lots of pressure!
The bag is made from 100% Natural 170 gsm cotton, unbleached and un-dyed. 

Size: 12¼ x 10¼ inches, 315 x 265 mm,  with short handles
Care: Clean on a cool wash. The bag will likely shrink very slightly after the first wash.