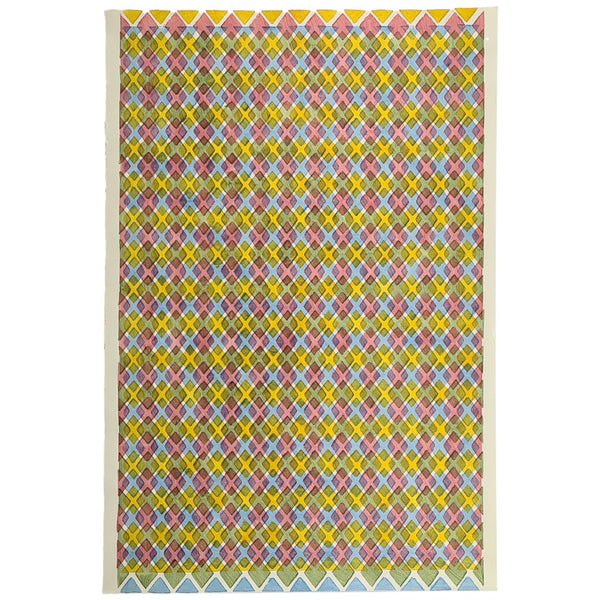 FANCY: Diamond Tartan XL
PRINTED BY HAND
 

IN SCOTLAND
Repeat pattern diamond shapes in bright tartan type colours.
Print Size: 20½ x 14 inches, 525 x 355 mm (approx)
Print: Stencil printed in three colours, three passes. The ink is pigmented paste giving each layer translucency. Made on vintage handmade J Green rag paper.
Made By: J&J Jeffery
Suitable for bookbinding, box covering and lining, picture framing, furniture and the general paper crafts.
Our Tip: When using this pattern on the outside of a book or box, adding a blank label helps to calm down the busy nature of this pattern. 
This paper works well with PVA and paste glue.